Wednesday, October 18, 2017
Posted on 6:41 AM by
kei z
I've seen lots of posts talking about whether SM should throw away Sulli or not, so I'm writing this post
It's just like Kim Heechul
No matter what issue he creates, he still has the best looks out there..
Kim Heechul finally seems to have came back to his sense after SUJU and he gathered a lot of fans
(T/n: I think OP means after SUJU's prime time)
Maybe if Sulli comes back to her sense, she'd be like IU or Han Sohee
She'll be able to restore her image
There are still thousands of people who still like Sulli because of her face
Even if she loses all her core fans, her face will always be able to make money
I'm not only talking about people watching Real just for her nude scenes
but there are lots of people who would attend her ads shootings
Even amidst of her controversies,
she still landed brands like SK II and other department store ads..
If she comes back to her sense, she'll surely be able to restore her image
From my point of view, she still has lots of potential, there's no way SM will throw her out..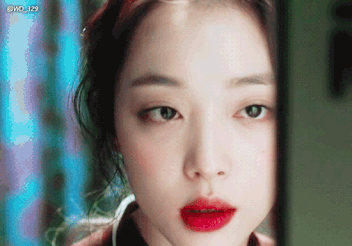 Tuesday, October 17, 2017
Posted on 6:35 PM by
kei z
It is widely known that having a  V-shape jaw is the ideal beauty standard.
And they achieve that by shaving the jaw part that is below your ear.